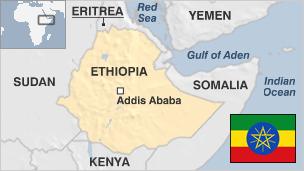 Riffing on my comments from yesterday about not having trouble finding things to do even in a small town, I'd like to amplify my sense that anyone who wishes to retire and remain alive while retaining an aspect of rural or small town living should seriously considering retirement in a town with a college. I am of course partial to Monmouth College, but any college will do.
Learning is lifelong and the programs offered to students and townspeople alike at a college are like a filled cornucopia spilling out with a variety of pleasures. If you like sports it is there, if you like the arts it is there, if you like history or science it is there too.
For instance we had two visitors to campus this week. They were both Monmouth College Alums and their parents were graduates of the college as well. The parents spent several years in the Mission field in Ethiopia and their two daughters grew up there. One of the daughters has become a nationally recognized author of childrens' books (Jane Kurtz). The other, Caroline Kurtz, has dedicated a large portion of her life to various projects geared to Ethiopian education and economic development. That's Caroline on the left and Jane on the right at the Warren County Library.
My wife has had a close connection with Jane as a result of their shared love for primary education, reading, and libraries. I knew Caroline when she was a student and actually directed her in a play while she was here. In the last two days we have shared meals and conversation about their days as students and about their latest projects. What a joy! And what a gift from them to return to their alma mater to nurture current students and show them what can be achieved.
One project that occupies Caroline now is developing economically viable agricultural projects that can provide potential income and development for the many subsistence farmers who populate the rural areas of Africa. A Business and Marketing class at the college was integrated into this goal by working on projects this semester dealing with Apple Orchard growth. The students and their professor researched the country and offered ideas for products that could be delivered within a low technology and transportation deprived environment. The Kurtz sisters were able to offer response and commentary to the students from their own experience of living in Ethiopia. My wife and I saw genuine learning taking place and learned a great deal about a country that we knew only vaguely as a place somewhere in Africa.
Jane also took time to speak with former teachers and community members at the Warren County Library. She showed some of her books and described a project she is working on with a current Monmouth student that will help young ready to read Ethiopian children see both English words and cognates in their own language on the same page. Here she is showing her enthusiasm and love for books.
Thanks again to Monmouth College for offering these opportunities to their students and to the community at large. Lesson for the day. Retire in a college town and you too can continue to be a student.